Hell Survivors Paintball Event
Saturday, May 20, 2023 10:00am-5:00pm
619 Pearl Street (D-19), Pinckney
Want to put down rivalries in a friendly game of paintball? Or do you want to participate in a game of wits against other brothers? Come out to Hell Survivors and participate in a paintball game to lay it all on the field.
Pre-pay options start at $25. If you would like to send your payment to us, send it through PayPal at payments@dspda3.com
On the day of the event, brothers can come and pay $20 to participate all day. You can bring in your own equipment but there are options to rent as well. If you have more questions, or concerns you can contact us for more info.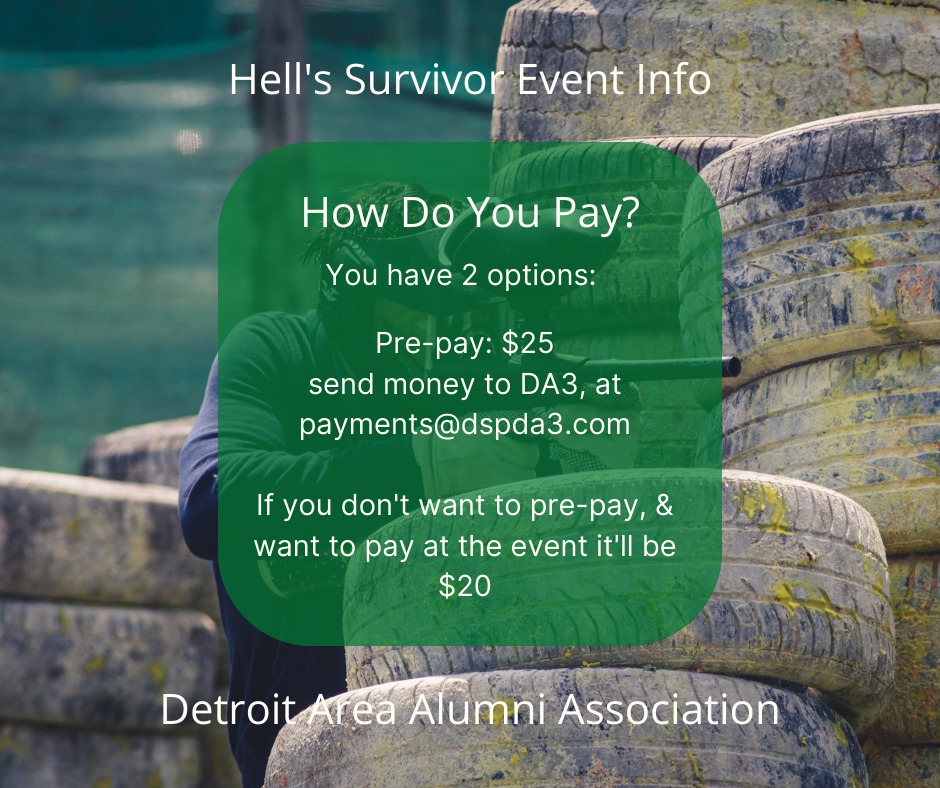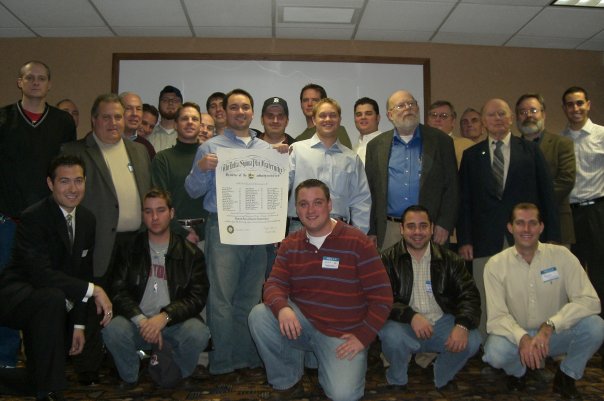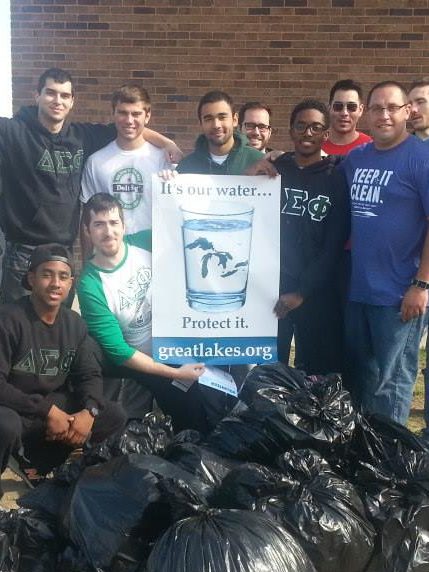 About The
Delta Sigma Phi Detroit Area Alumni Association of Michigan (DA3)
Welcome to Delta Sigma Phi's Detroit Area Alumni Association of Michigan (DA3) website. The organization focuses on social events, networking and Brotherhood. We encourage you to participate!
Membership
The Detroit Area Alumni Association of Michigan includes the chapters at the University of Michigan-Dearborn, Michigan State University, Hillsdale College, Eastern Michigan University, among others.
Social
The DA3 hosts many events, and has a lot of fun! Your fraternity experience did not end upon graduation. Brotherhood is for life!